Toilet Leak: Water Damage in Arden-Arcade
1/4/2021 (Permalink)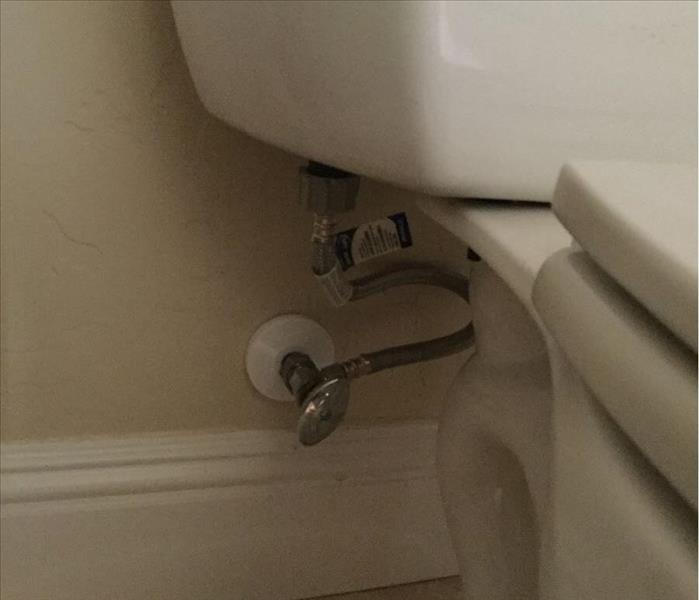 We are faster to any disaster, no matter how big or small. Call us if your toilet has a leak. We are here to provide mitigation services! 916-285-7257
Your toilet has backed up and the first thing you did was grab the towels to prevent water from spreading onto the carpet and hallway. Then you search 'water damage restoration near me'. SERVPRO of East Sacramento/West Arden-Arcade is the first to appear on your page. When you give us that initial call, know that we are ready to provide our services for you.
Reasons your toilet has caused water damage are:
The angle stop is loose or misadjusted valve assembly
The supply line has a leak
The tank or bowl has a crack
Rusted pipes creating a crack
The plumbing
A suggestion we have for you prior to our arrival is to shut off the main water supply to prevent further damages, doing so will minimize the cost of repairs.
Once we determine the cause of loss, we can proceed with mitigation and restoration services, or a plumber may be needed prior to our services. Regardless of the circumstances, we can provide the initial inspection to put your mind at ease. Call us today, SERVPRO of East Sacramento/West Arden-Arcade for any water damages in your home. We serve the local areas: Sacramento, Arden-Arcade, East Sacramento, North Oak Park, Carmichael, Cal Expo, Tahoe Park, Wilhaggin, Elmhurst and more!