The Goal of Restorative Drying
12/9/2020 (Permalink)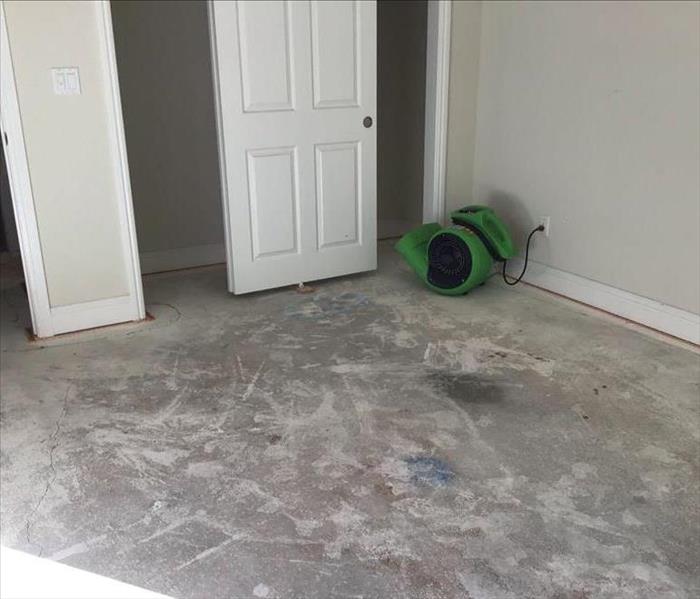 Our purpose is to mitigate and restore your home to its original state when responding to water damage and ensure all contents is dry. Call us today!
When SERVPRO of East Sacramento/West Arden Arcade responds to water damage, our one primary goal is to dry wet building materials and contents. We aim to restore the building to its pre loss state before the water intrusion occurrence.
The goals of water restoration drying are:
Return excessively wet materials to their normal (equilibrium) moisture levels
Reduce the time that materials are excessively wet
Determine the most cost-efficient procedures for drying
To achieve our goals, SERVPRO of East Sacramento/West Arden-Arcade controls the airflow, humidity, and temperature to follow through with our restorative drying process.
So, what does restorative drying involve?
Restorative drying involves changing water from a liquid state within materials to a vapor state as it evaporates to the airspace, then using dehumidification or ventilation to remove the moisture from the building.
Not only do we handle water damage restoration, we handle fire damage restoration, mold remediation, and smoke damage in the following areas: Sacramento, East Sacramento, Carmichael, Sacramento State, Arden-Arcade, North Oak Park, Cal Expo, Tahoe Park, Elmhurst, and Wilhaggin. Call us today for an inspection or mitigation services at 916-285-7257.